Callaway - Great Big Bertha War Bird (1995-1998)
Introduction
For identification purposes, the 1995-1996 models have Ruger Titanium stamped on the sole. From 1997 on it just says Titanium.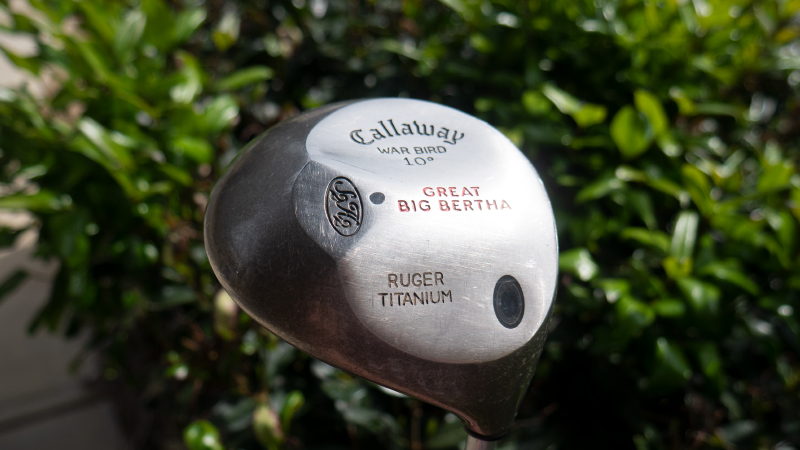 This club really showed the world that titanium is a profitable material for use in making metal woods. It looks so similar to the original Big Bertha that its larger size really encouraged confidence off the tee.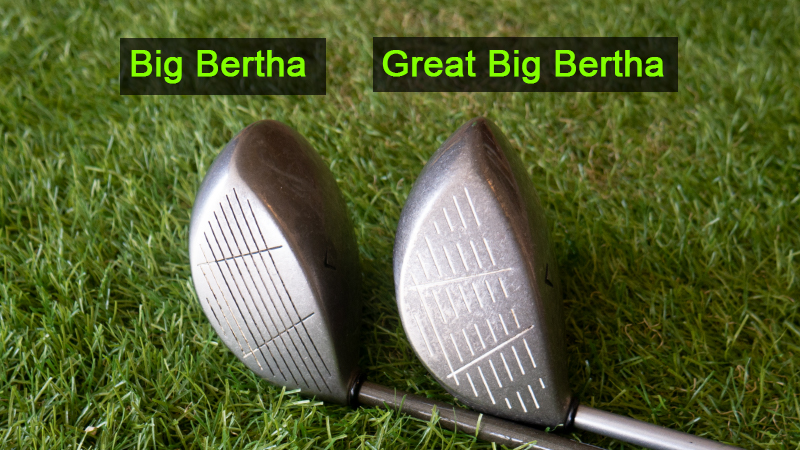 The size difference shows the baby steps we took to get to the modern 460cc driver. The industry was just not ready to push the volume limits yet.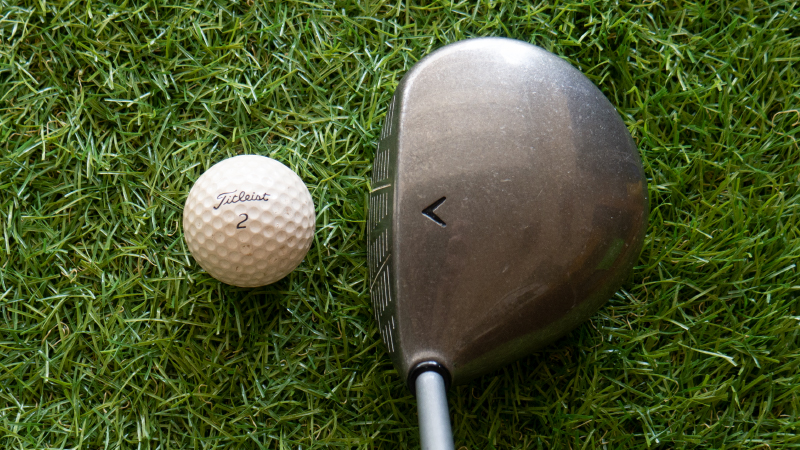 Here is a little video I made about this club.